Land of Band and Color Guard
Jazz Master Concert!
 Thank you to all who attended the Jazz Master Concert on Friday night in the PAC.
I hope you all enjoyed it just as much as we did performing in it! Poncho Sanchez and Francisco Torres were amazing and they had a great time.
We are looking forward to working with them again in the future!
 
Two Big Events
 We have two big events this week!
 
Spring Concert
and
Banquet
 
Please read on to get more information!
____________________________________________________
 
Spring Concert
June 7 at 7p
PYLUSD Performing Arts Center
General Admission: $5
 
Please join us for our Final Concert of the Year!  It will be the last time our concert groups perform together before graduation!
 
Performing Ensembles
Concert Orchestra
Sinfonia
Symphonic Band
Wind Ensemble
 
Concert Attire: All Black – Collared Button Down Shirt, Tie, Nice Pants/Slacks, Nice Shoes (no sneakers/Vans/Converse). 
 
Girls same as above or black dress, long skirt, black blouse, etc. 
 
Call time will be given in class.
We still have details to work out with the PAC. 2023 Hawaii TourThank you to all who attended the Hawaii Tour Information Meeting! We had a great turn out. We will be working with the Tour Company to finalize details, and as soon as it is ready, the Online Registration Link will go live sometime in the next week or so. Stay tuned!

In the meantime, here is a link to the proposed itinerary for you to review. Please keep in mind that this is not the final draft for the trip and some changes will be made.
 
CTG El Dorado High School Hawaii Invitational 2023 Proposal.pdf
Marching Band Schedule for the Summer and Fall 2022El Dorado Marching Band Schedule 2022
What's up for this week…
Monday
0 Period
Wind Ensemble in Band Room
Symphonic Band in Theater

Tuesday
0 Period
Wind Ensemble in Band Room
Symphonic Band in Theater
Color Guard – Raya Gym

*Spring Concert

Wednesday
0 Period
Wind Ensemble in Band Room
Symphonic Band in Theater
Color Guard – Raya Gym

Thursday
0 Period
Wind Ensemble in Theater
Symphonic Band in Band Room
Color Guard – Raya Gym

Friday
0 Period
Wind Ensemble in Band Room
Symphonic Band in Theater
Color Guard – Raya GymUpcoming Events

Below are events that are happening 2nd semester.
Performance times will be announced as we receive them. 

June 7: Concert Bands at Spring Concert, PAC
June 10: Band Banquet
June 15: Jazz 2 Performance at Graduation, Bradford Stadium
 Band Banquet
$50/person
(Must pay for Band/Color Guard student too)

Tickt sales are closed.  If you have not paid for all your tickets yet, please pay ASAP.

You can pay via cash/check or Venmo.  Make sure to write Student's name and that it is for the Banquet.  If you have paid all your Band fees and have excess money in your account, you can use it towards Banquet tickets. Please email Ken at finance@eldoradoband.com.

You will receive a wristband for each ticket purchased.  That will be your entry into the Banquet.  This will be distributed the week of the banquet.  More details to come.Elaine Cheng
vpres@eldoradoband.comMen in Black & UniformsUniforms and Men in Black are teaming up to clear out the band closet on Saturday, June 11th.

After you drop off our child for practice, please stay behind to help us clear out the band closet.  We plan on meeting at 9am in band room and finishing up by 2.

It's open to all volunteers and students get hours for helping.
 
Thanks!
 Tom Judd
MIB Committee Chair

Jacinda Segura
Uniforms Committee ChairSCRIP
 
Upcoming order dates over the summer will be:
Order by June 20th – delivery/pickup June 24
Order by July 18th – delivery/pickup July 22
Order by August 22nd – delivery/pickup August 26th
 
Delivery/pickup date is when your order will be available.  It is okay if you do not need or cannot get it due to vacations, etc.   We can make arrangements for the best time for you.
 
Love scrip?  If you think you might like to volunteer to be our scrip coordinator, please reach out to me at loriarneal@gmail.com or 
Cindy Okamoto, fundraisingeldo@gmail.com.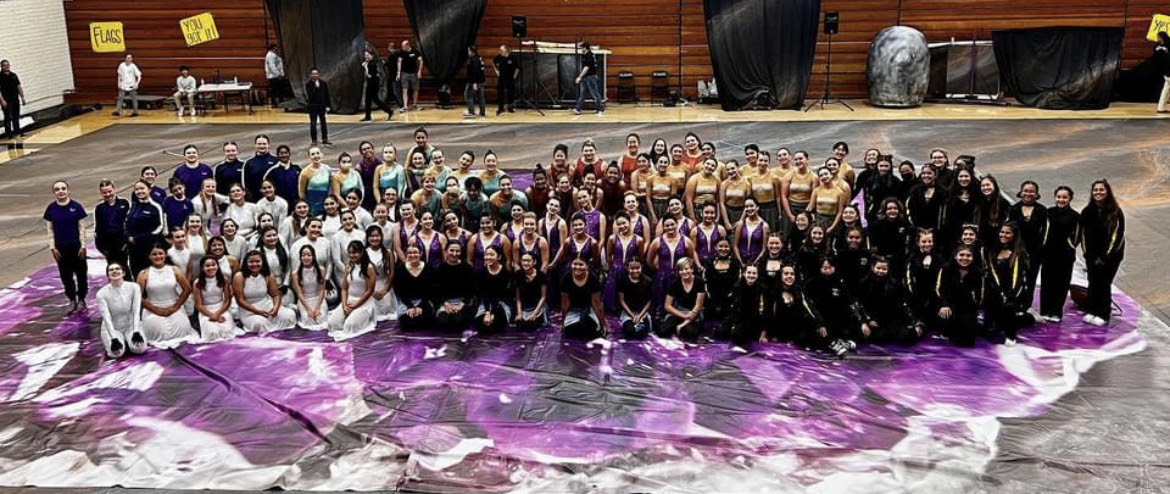 Flock a Hawk – May 30 – June 30:  The Color Guard Flamingos are back for a limited engagement and they have dusted off their caps to celebrate your Grads.  Book your flocking before the Flamingos go back to hibernation.  Flocking is open to ALL Graduates that are located within an 8-mile radius of EDHS.  Use the link to schedule your flocking.  https://forms.gle/z4aMJsimub3aJBXXA
 
Tuesday, June 7th – Yogurtland Yorba Linda Restaurant Night: Beat the heat and enjoy a sweet treat and join Color Guard as they host a fundraising night at Yogurtland in Yorba Linda from 12:00 pm – 9:00 pm.  Please mention El Dorado Color Guard and show the flyer to the cashier: Yogurtland Flyer  



Program Financial Updates

Hello Golden Hawk Parents,
It has been an honor the past two years to help you and your students complete your financial commitments to the band and color guard programs.
 I have passed the latest balance owed sheets to Color Guard and Band staff. They will contact the students who still have a balance. You can check Charms yourself, or send me an email, if you have any questions.
Fall Marching SeasonAll of the Marching Season program fees should be paid. We are about 22% below our budgeted amounts.
Jazz GroupsThe $100 Jazz Fair Share for all groups should have been paid by now. We are short about 50% of the Jazz 3 fair share, and 25% of the Jazz 2 fair share payments.Jazz 1 & 2 Groups: The Reno Jazz trip has come and gone. If you have not completed making your payments, please do so as soon as possible.
Winter GuardWe still have some outstanding payments due for the Dayton Trip. Also we are short about 20% of our budgeted Fair Share payments. Please keep providing payments, and making progress in meeting your financial responsibilities.
Winter DrumlineWe had a good start on collecting fair share payments, but we are still short about 25% of our budgeted fair share budgets.Please help finish paying for this year's drumline.
 
Challenging TimesRemember, if you and your family are still suffering from financial hardships, please email me at finance@eldoradoband.com, and we can work on how to take care of it. 
CharmsPlease check your Charms website. Let me know if you have any issues logging in, or have any questions, and I will look into it. 

Ken Ostaszewski
Financial SecretaryThank you for your cooperation and support of our award-winning program!  You are each a vital part of the great success our kids enjoy as part of the El Dorado Golden Hawks Band & Color Guard! Let's Go Hawks!Subscribe